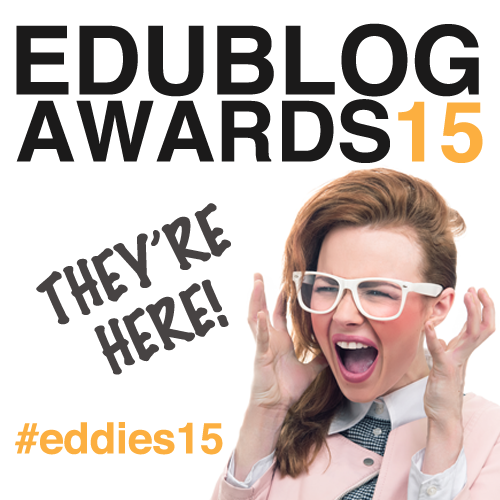 The JRE Library Blog was nominated for "Best Library Blog" by Edublog readers!!  Here's how Edublogs describes the purpose of these awards:
"The purpose of the Edublog awards is to promote and demonstrate the educational values of these social media.  The best aspects include that it creates a fabulous resource for educators to use for ideas on how social media is used in different contexts, with a range of different learners. It introduces us all to new sites that we might not have found if not for the awards process."
Click on the image above to vote for "Best Library Blog" and many other awards and discover some valuable educational resources too.